Get to know the safeguarding team Get to know the safeguarding team
Safeguarding children statement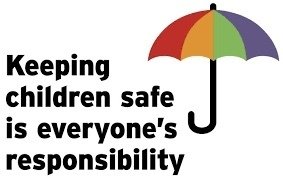 Chessbrook Education Support Centre is committed to providing a safe and secure environment for children, staff and visitors and promoting a climate where children and adults feel confident about sharing any concerns which they may have about their own safety or the well-being of others.

Chessbrook aims to:
Provide a safe educational environment for all students, staff and visitors

Maintain vigilance in identifying the signs and symptoms of abuse and operate clear procedures for all staff to follow in response

Ensure that students who are vulnerable, at risk and/or likely to suffer significant harm are identified and that appropriate action is taken to keep them safe

Effectively monitor students who are vulnerable or at risk of harm

Promote an ethos in which students feel safe, feel able to talk openly and are listened to

Prevent unsuitable people from working with children

Promote and share safe practice with students, parents and staff

Ensure that all parents/carers are aware of Chessbrook's child protection responsibilities

Ensure that all records of child protection concerns and cases are kept and maintained confidentially.

All staff and volunteers are subject to the relevant safeguarding checks; this includes an advanced DBS clearance. A rigorous checking of qualifications and references will also be undertaken by Chessbrook before offering anyone employment. Appropriate general training on Child Protection issues will be provided on induction and at regular intervals to all members of staff and volunteers. Specialist training will be attended by the designated staff, in accordance with statutory requirements.
If you have any concerns for a child or young person then you can speak to one of the following members of the Safeguarding Team.
Mr Steve McShannon - Headteacher
Mr Michael Chapman - Designated Safeguarding Lead
Miss Naomi Lessiter - Deputy Designated Safeguarding Lead
Mrs Linda Aston - Safeguarding Team (DSP trained)
Ms Maxine Clack - Safeguarding Team (DSP trained)
Mrs Alison Daley - Safeguarding Team (DSP trained)
Mr Dan Finill - Safeguarding Team (DSP trained)
A full copy of the Child Protection, E-safety and Attendance Policies can be found in the policies section of this website.
Families First
Do you sometimes wonder where to go for advice about family problems?
Are you worried that by asking for help it means social care will become involved?
This is not the case (unless a child is in danger) and this is where Families First is there for you.
Families First is the name for organisations in Hertfordshire who work together to help you with any problems you or your family may be facing, before things might get worse. Most of the Families First teams are not social workers – they work in 'early help'. Click below for the Families First Portal.