What is Secondary Extended Roll?
Chessbrook's extended roll provision is an umbrella term for a range of interventions that are offered to secondary school. Chessbrook prides itself on the delivery of this valuable provision and the impact that it has on the students, enabling them, as a result, to make academic , emotional and behavioural progress. Our tiered approach aims to helps students succeed in mainstream school by offering a range of interventions.
Tiers of services and support at Secondary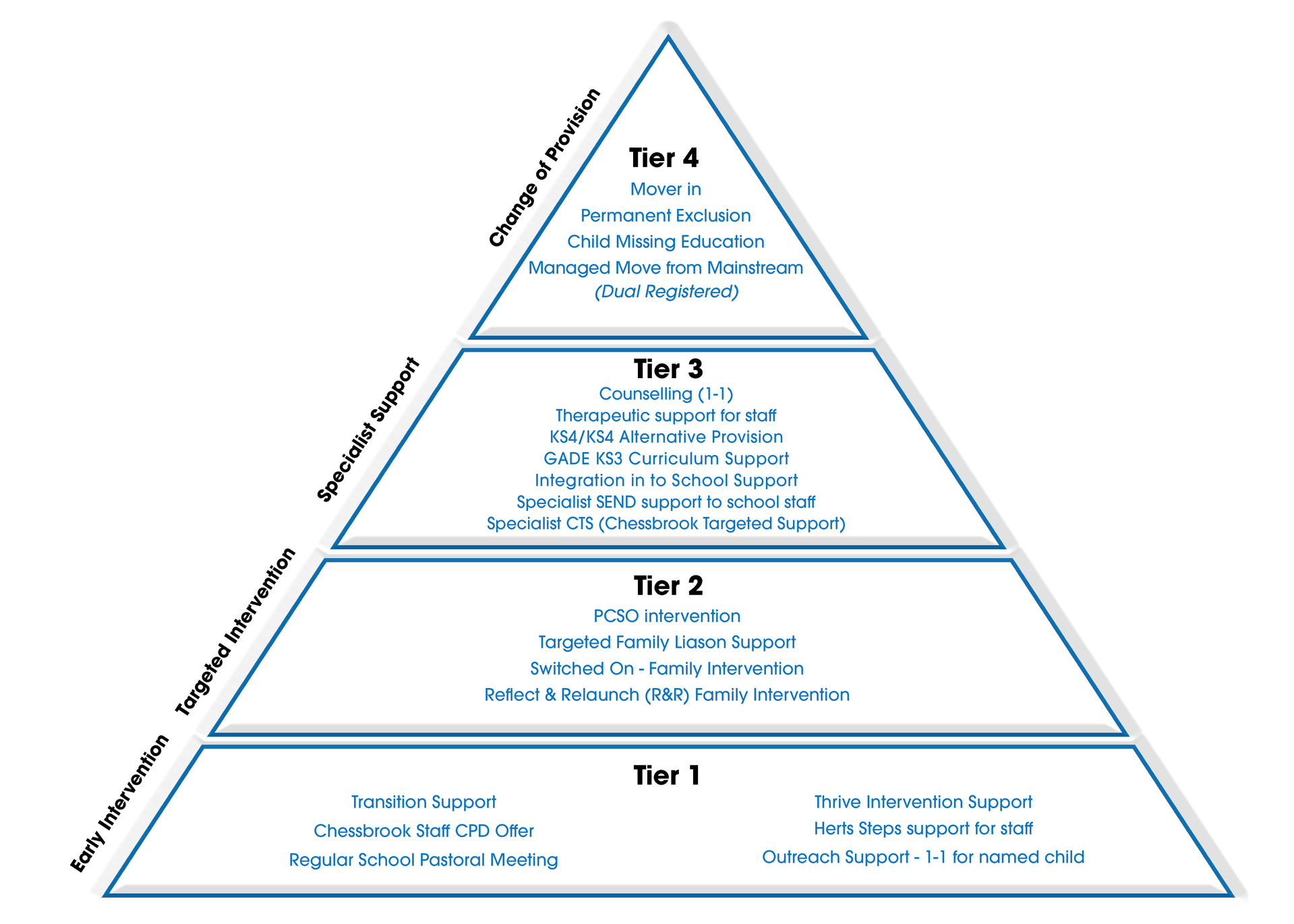 Information about our Extended Roll courses - Please click the links below to download our leaflets
Referral process for Extended Roll Services
To refer students for any of our services, please click the links below for more information/to complete our referral forms.
Extended Roll Contacts
Emma McShannon - Centre Lead for Extended Roll - emcshannon@chessbrook.herts.sch.uk
Alison Daley - Extended Roll Coordinator - adaley@chessbrook.herts.sch.uk