Primary
Chessbrook's Extended Roll provision is an umbrella term for a range of interventions that are offered to primary and secondary schools. Chessbrook prides itself on the delivery of this valuable provision and the impact that it has on the students.
Primary: Where we fit in the DSPL Primary Strategy

Chessbrook provides primary outreach support (Tier 3) for all primary schools in the DSPL9 area with the aim to reduce the risk of fixed term and permanent exclusion.
As part of Tier 3 of the DSPL strategy we offer a range of interventions to primary schools for children with significant needs, whose behaviour is still impacting on themselves and/or others, even after the implementation of strategies from DSPL9 tiers 1 and 2.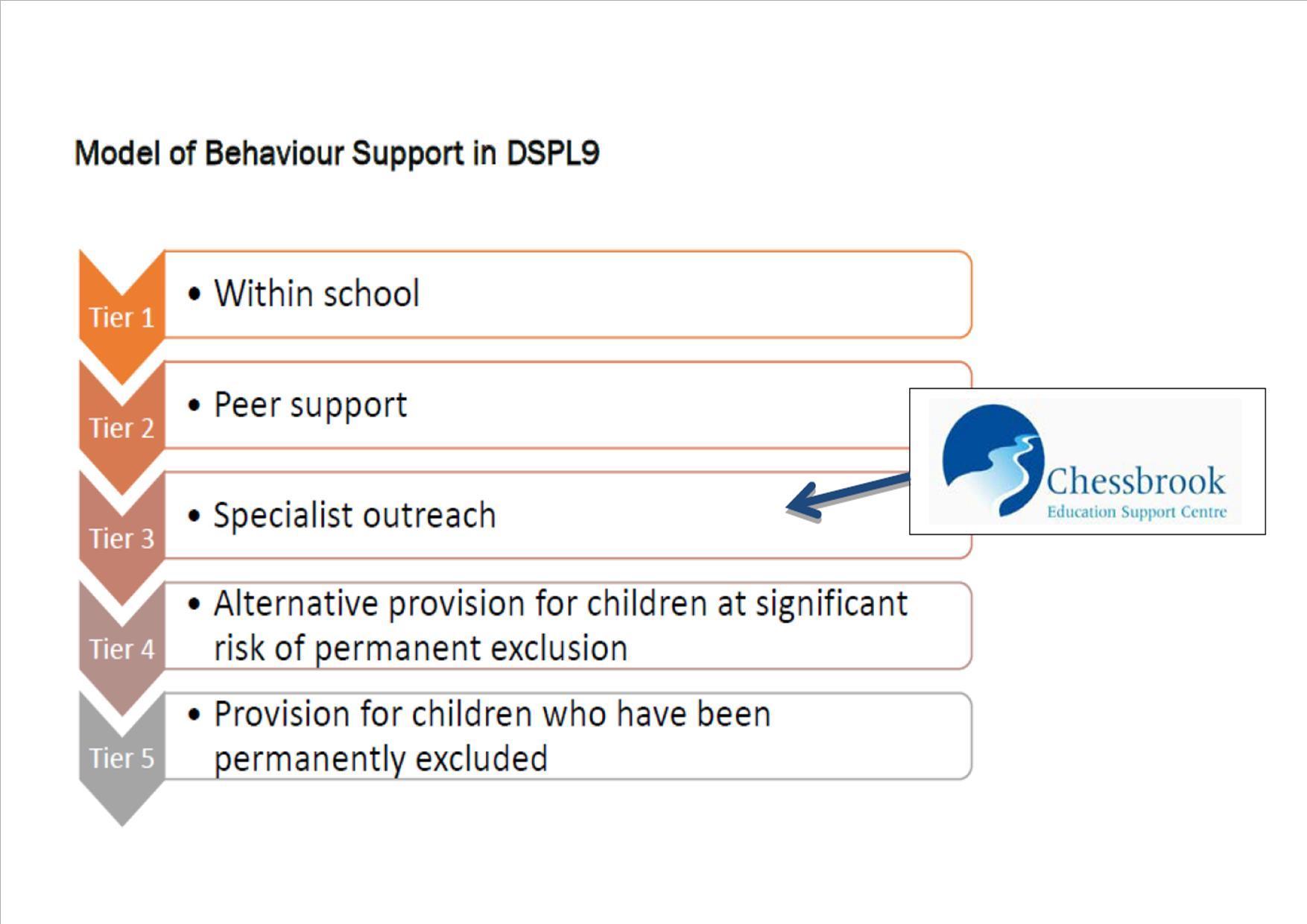 Tier 3: Specialist Outreach
Support from Chessbrook includes:

• Working to support schools to meet the needs of named children
• Weekly outreach mentoring
• Advice and strategies for SENDCos, teachers and key staff from an expert primary teacher
• Counselling from a qualified practitioner for up to half a term
• Reflect & Relaunch (or similar working) multi-family group programme
• Herts Steps support including risk reduction plans
• Observation and feedback
• Transition support for Year 6 into Year 7
Tier 3: Specialist Support