I am delighted to welcome you to Chessbrook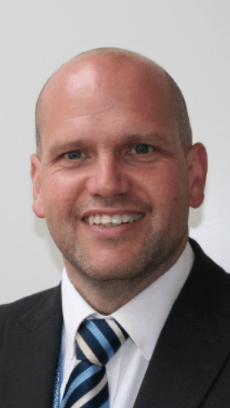 Chessbrook is a highly successful organisation which proudly serves its family of schools within South West Hertfordshire.
It is our privilege to offer a vibrant, broad and balanced curriculum to ensure that every student is able to develop personally and academically and achieve individual success.
We have exceptionally high standards and expectations of every individual and are relentless in our goal to educate young people. We pride ourselves on delivering education in a way that removes barriers, supports personal development and re-engages students in their learning. We believe that educating the next generation is the most important act we can do.
A dedicated, highly motivated and expertly trained team of staff ensure that the needs of every student are identified and supported. The staff have developed the learning culture alongside a robust system of support and challenge to ensure our students are able to continue their learning beyond Chessbrook and into their adult lives.
As they step through the doors, every student who joins Chessbrook will immediately feel the warmth and network of support on offer to them. A high level of pastoral care is provided to them and their family, including allocating a Personal Learning Mentor (PLM) who will champion each of them throughout their Chessbrook journey. We strive to develop individuals who are confident, competent and resilient.
We will leave no stone unturned in our goal of delivering the best possible outcome for every student and ensuring they are prepared for their future.
To find out more about what we have to offer, read our 'news' section or arrange to come and visit.
Steve McShannon
Headteacher
P.S. Why not take a look at some video presentations of Chessbrook.
2. Chessbrook - A Day in the Life
Our Mission Statement
Chessbrook ESC strives to develop confident, competent and resilient individuals. We offer support, care, guidance and respect within all programmes. Chessbrook values community, collaboration and change

Chessbrook has an Automated External Defibrillator which was kindly donated by SADS UK.