Whole School PSHE
PSHE is an essential life skill that spans across many curriculum subjects. At Chessbrook, we strive to make PSHE an integral part of the curriculum ensuring that both KS3 & KS4 access all parts of our planned programme of study.
Students have a right to information that will help keep them healthy and safe. PSHE also has a role to play in developing character and resilience, and has a positive effect on their academic outcomes.
At Chessbrook, we consider the Spirit, Moral, Social & Cultural values of all our students and we are proud of this.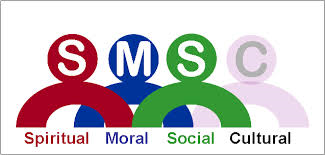 Our aim and objective is to provide a sound understanding of risk and consequence with the knowledge and skills necessary to make safe and informed decisions.
"PSHE is the underpinning of what makes a good person"
We are able to impart our knowledge and experience of PSHE related topics during timetables lessons, chill and chat sessions with mentors and during circle times in the mornings and afternoons.
Whole-school PSHE related topics are a regular feature of the Chessbrook year. Every year we focus our efforts on raising awareness and money for many of our chosen charities (Jeans for Genes, Herts Air Ambulance, Starlight Walk, ActionAid Week, Children in Need and New Hope Trust.
As a Centre, we are fortunate enough to give our students access to outstanding teaching but also support in their wellbeing as growing people.
Chessbrook also makes a contribution to Global concerns through the installing of solar panels within our new build.
Chessbrook offers students the opportunity to study qualifications in City & Guilds (Employability and Personal Development) at level 1 and Level 2. This course enables students to think about and deal with successfully situations that arise in life and helps them to become more rounded individuals.
Personal Development / PSHE
Course: City & Guilds Level 1 & 2 Award, Certificate & Diploma in
Employability & Personal Development (5546)
This is a new course being offered. It will work in conjunction with Work skills / Work Experience.
Level 1 qualification covers: Family Relationships, Drug & Alcohol Awareness, Developing Personal Confidence, Keeping safe, Coping with Change, SRE (Sex Relationship Education), Assertive Behaviour
Level 2 qualification covers: Drug Awareness, Alcohol Awareness, Managing Yourself, Healthy Living, Dealing with Challenges
The Award, Certificate or Diploma is achieved depending on the number of credits earned:
| | | | | |
| --- | --- | --- | --- | --- |
| Level 1or 2 | Award | Certificate | Extended | Diploma |
| Credits | 6 | 15 | 25 | 39 |
Assessment:
Portfolio based, produced throughout the year
Evidence gathered can include photos, observations, witness testimonies, written evidence and videos in the form of work sheets, notes, charts, surveys and questionnairesA selection of units: Level 1
| | |
| --- | --- |
| Unit title | Credits |
| Unit 410: Keeping Safe | 3 |
| Unit: 433 Coping with Change | 2 |
| Unit 458: Sex Relationship Education | 3 |
| Unit 432: Understanding Assertive Behaviour | 1 |
| Unit 440: Family Relationships | 1 |
| Unit 431: Developing Personal Confidence | 1 |
| Unit 444: Alcohol & Drug Awareness | 2 |
| Unit 430: Dealing with Problems | 1 |
| | |
A selection of units: Level 2
| | |
| --- | --- |
| Unit 525: Drug Awareness | 3 |
| Unit 514: Healthy Living | 2 |
| Unit 519: Dealing with Challenges | 2 |
| Unit 526: Alcohol Awareness | 3 |